Technical Issues
6:23:00 AM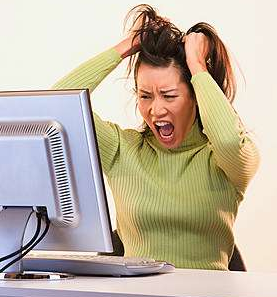 Sunday afternoon I purchased a new Dell Inspiron 15R, i5 laptop since my one that I have been using for the past five years has finally decided to start going on the fritz, shutting off whenever it pleases. Well, yesterday, when trying to install the Microsoft Windows 7 Ultimate, something went very wrong and now my new computer won't connect to the internet, among some other issues. Apparently even though I updated my drivers 4-5 times, it still didn't have them all and so now I am on the search for these drivers:

- Ethernet Controller
- Intel(R) Centrino(R) Wireless-N + WiMAX 6150
- Network Controller
- PCI Simple Communications Controller
- SM Bus Controller
- Universal Serial Bus (USB) Controller


Yesterday I spend hours scouring the internet for drivers before I just got tired and went to sleep. I am going to attempt another search this morning, but if anyone else has had this problem or is just more tech savvy than myself, please leave me a comment with some advice. I really need to fix this problem fast, before the old computer decides to completely go out on me, and I really don't want to have to pay to have it fixed, seeing as I just payed a boat load for it only 4 days ago...PLEASE HELP!